Diamond Plastics creates quality ATV and UTV storage trunks that are durable and easy to use so that your gear stays contained, protected and safe.
Agri-Plastics was founded in 1995 by the VanBuuren family to satisfy a need for quality Agricultural equipment and very quickly became one of the largest calf hutch molders in the world. They then expanded their markets to include custom molding of OEM components. 
In addition, they acquired the Diamond Plastics ATV product line in 2008. Throughout this time, as the company has grown, they have endeavored to employ very experienced staff, in all areas of the business, which allowed continuing credibility and growth in the market.

Located in Grassie, Ontario Canada
The Grassie Manufacturing plant is strategically located in the heart of Ontario's "Golden Horseshoe", only a short distance from a major highway artery, facilitating easy and affordable delivery to our customers in both the United States and Canada. And in 2018,
Agri-Plastics also built a new plant in Sidney, Nebraska.
Diamond Plastic's experienced and dedicated staff is able to produce quality ATV and UTV storage trunks in our 100,000 square foot building located in Grassie, Ontario.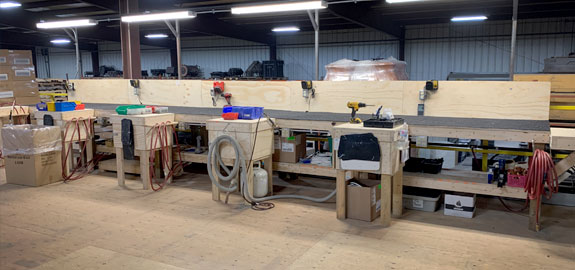 Strong, durable products from Diamond Plastics is our top priority. Large areas for finishing, packaging, and warehousing make production efficient and cost-effective.